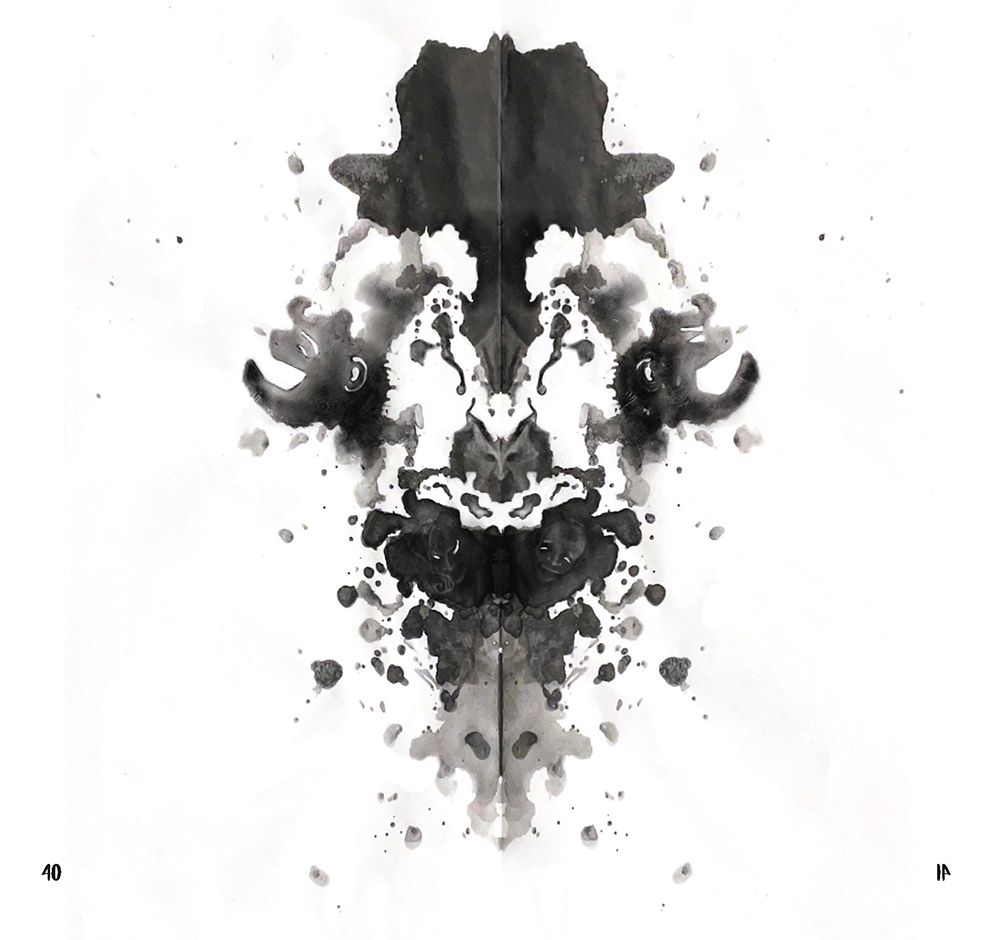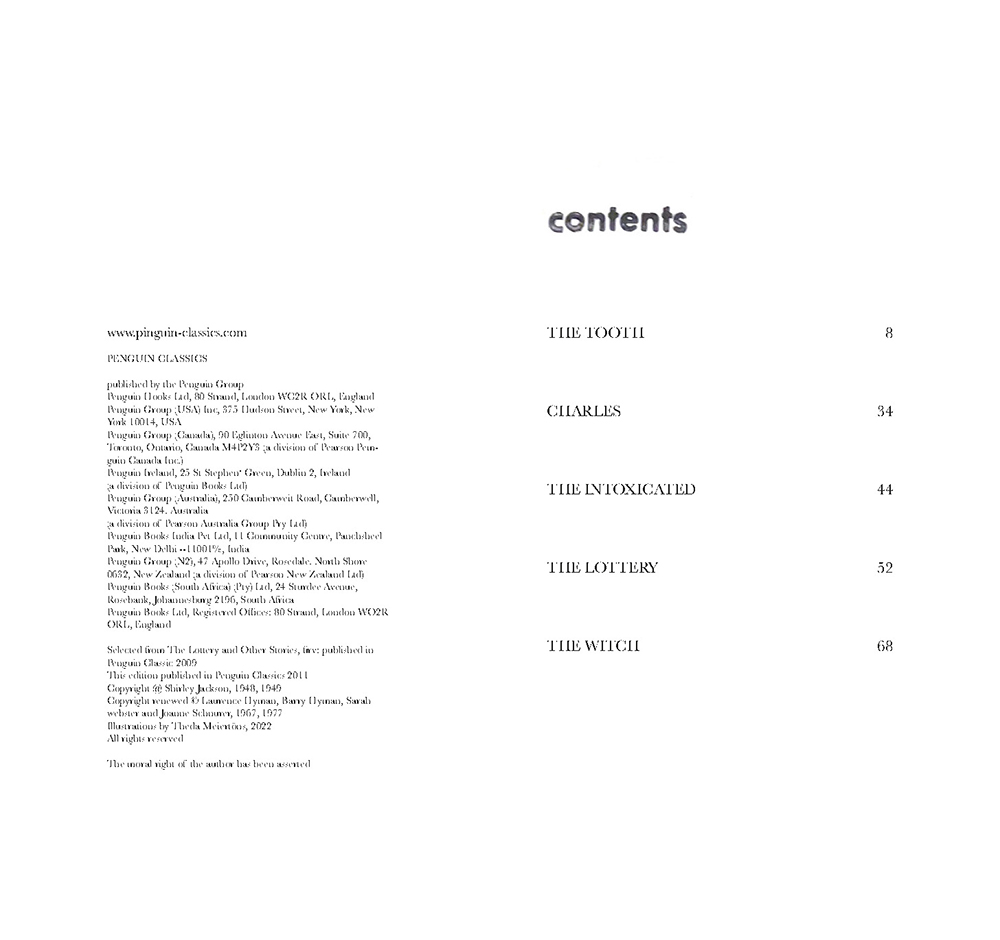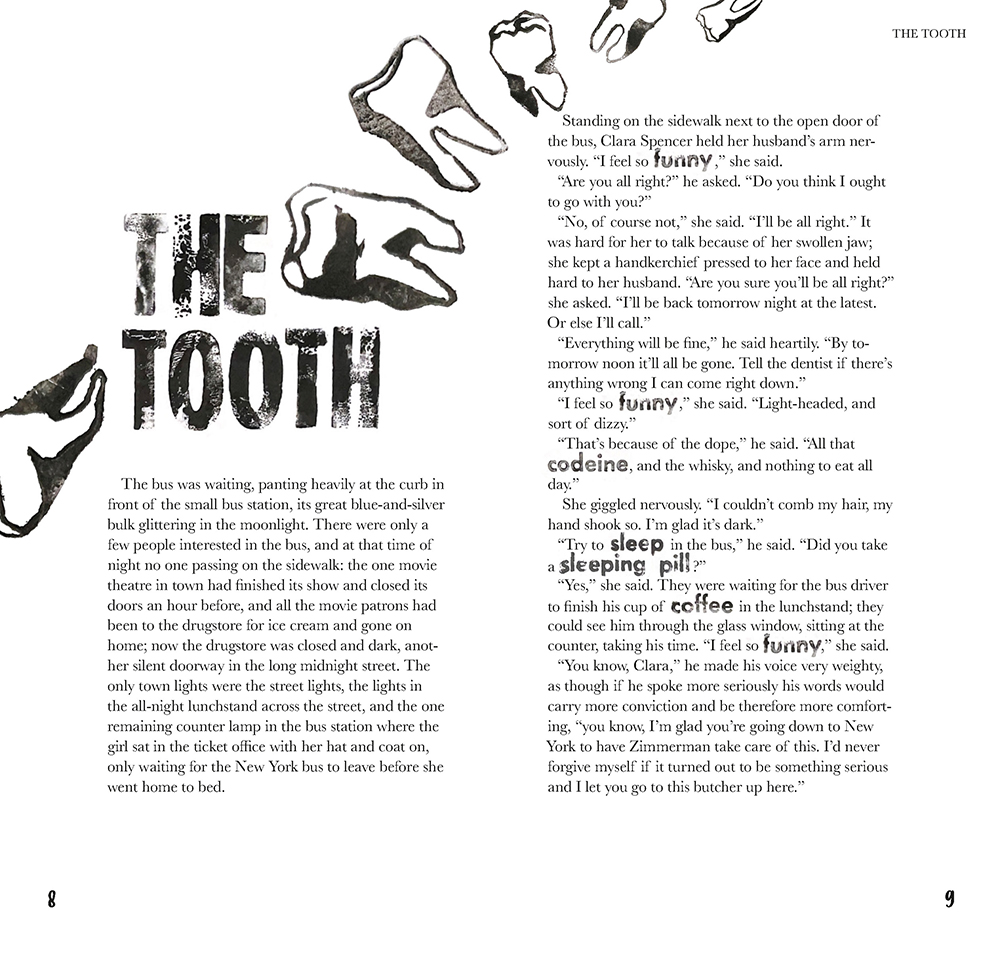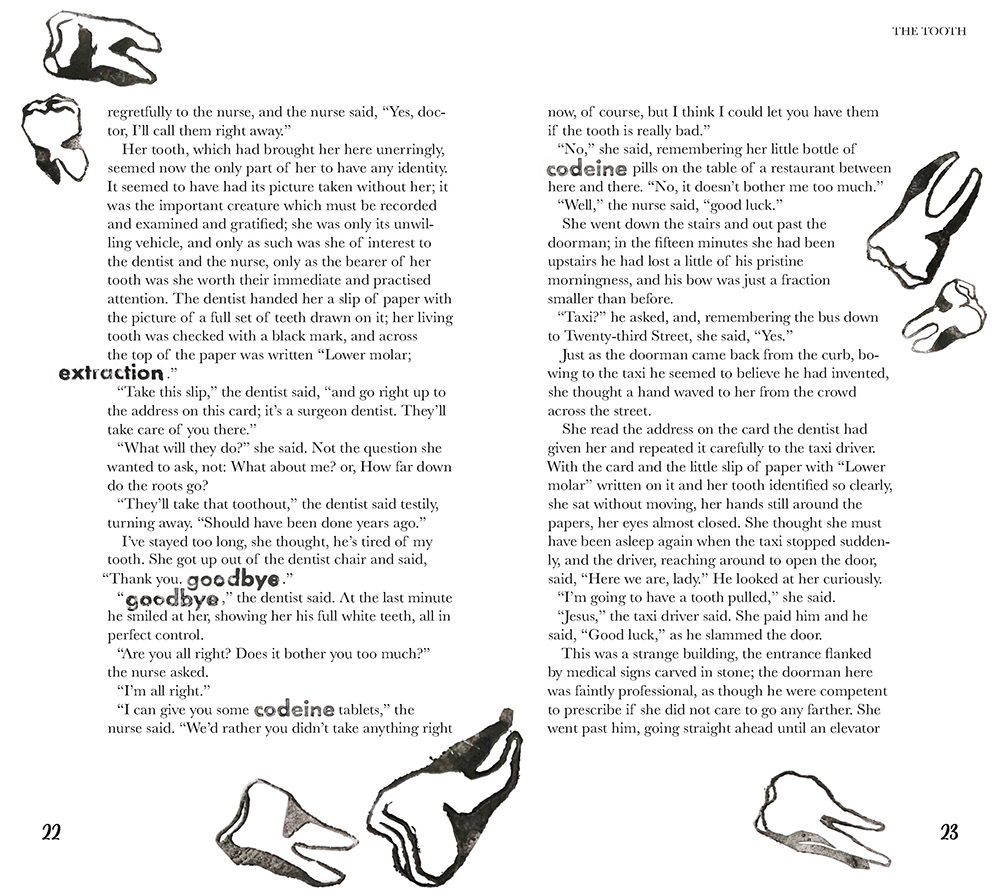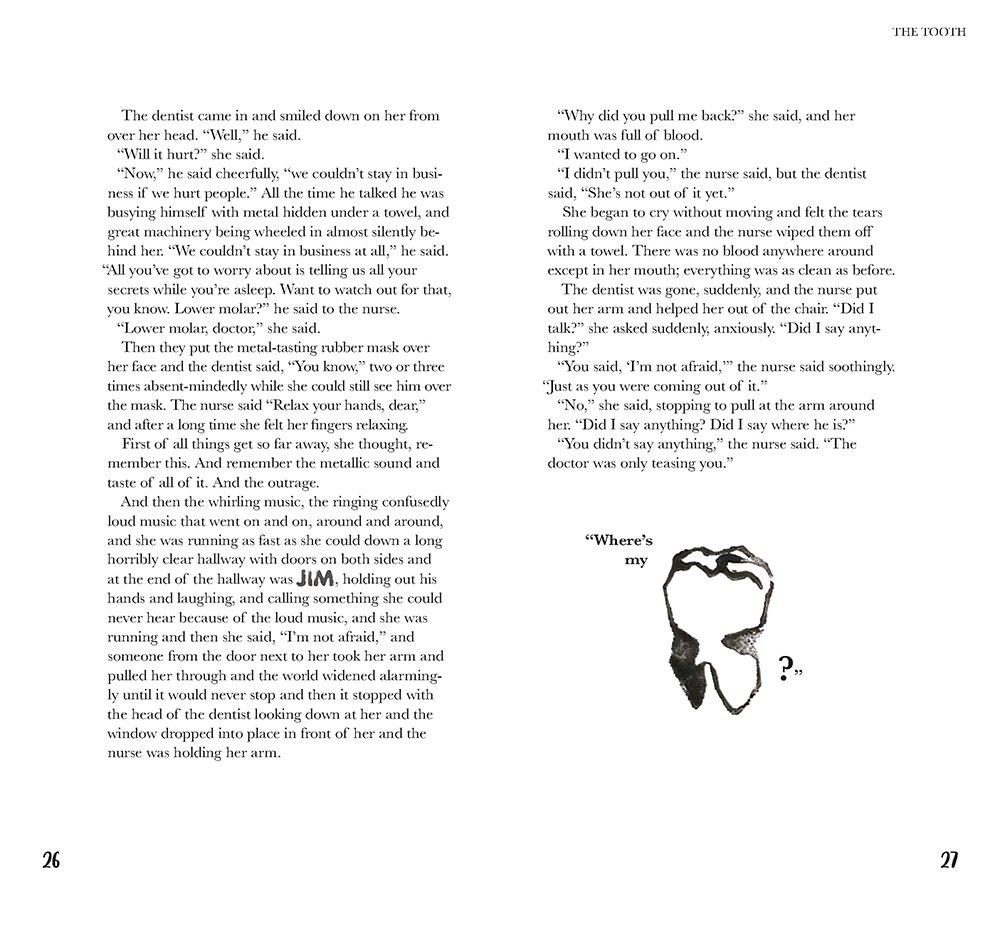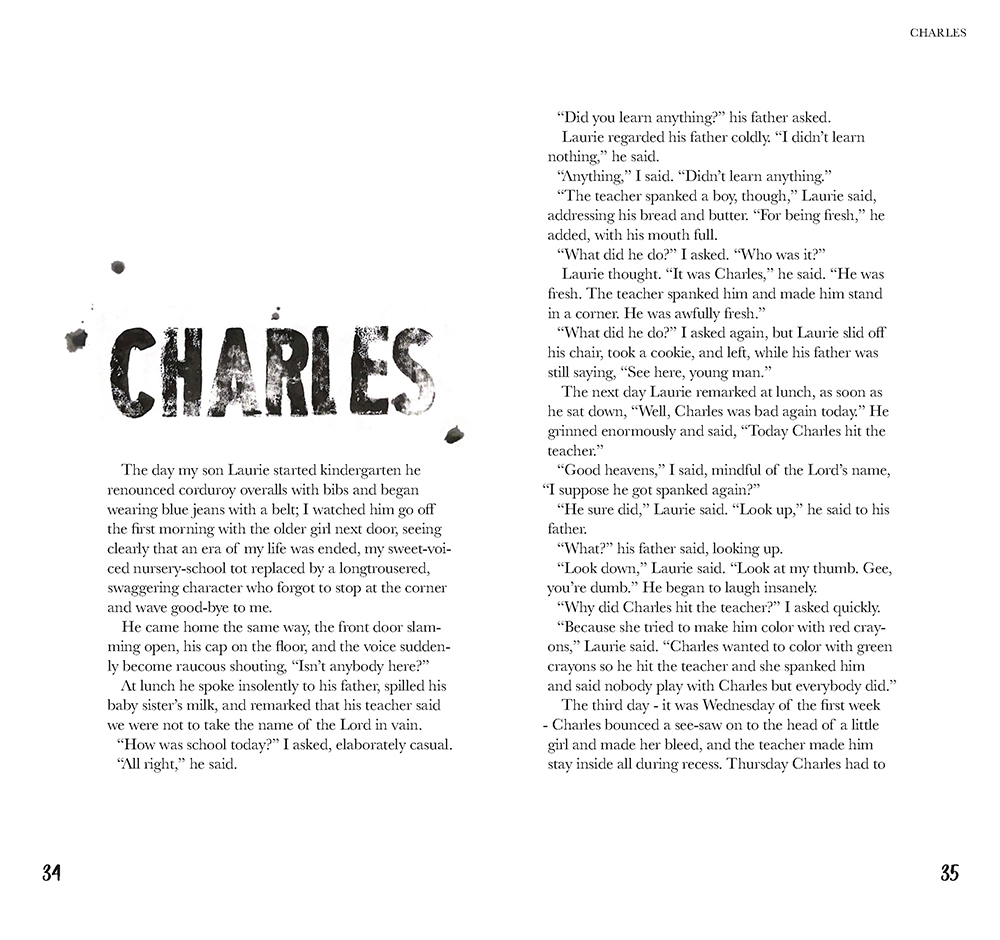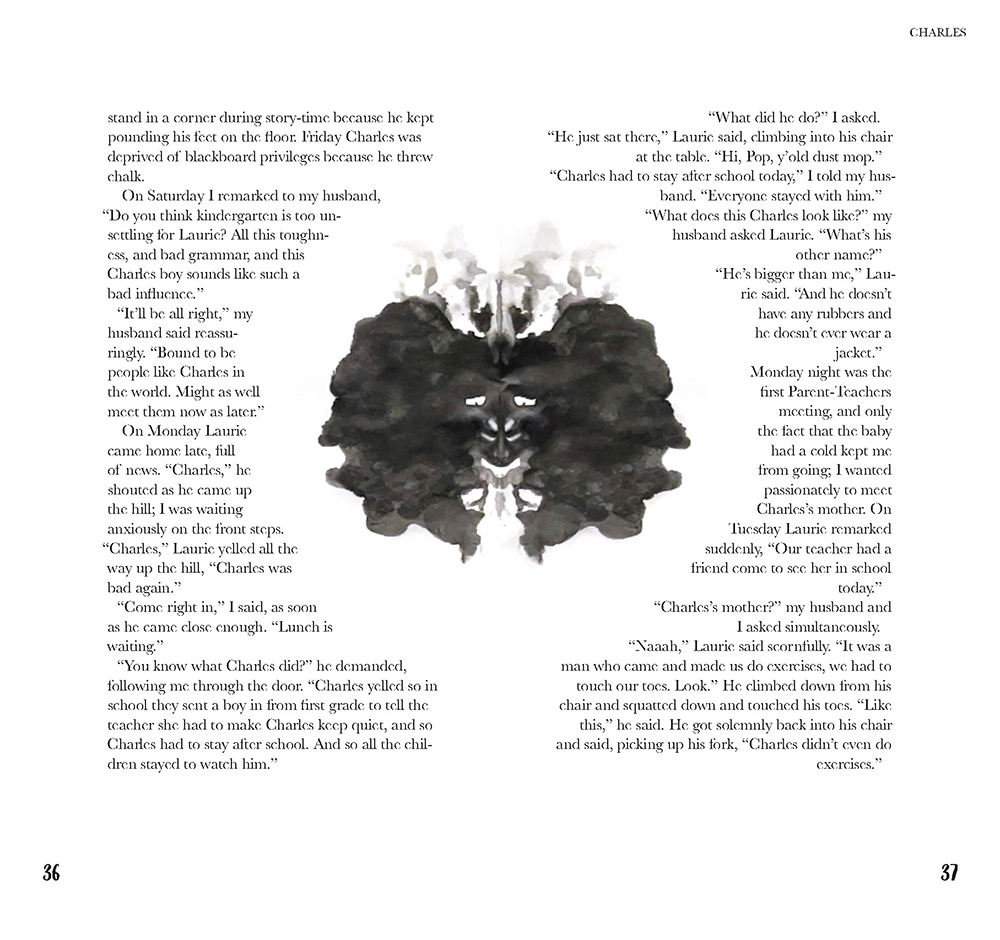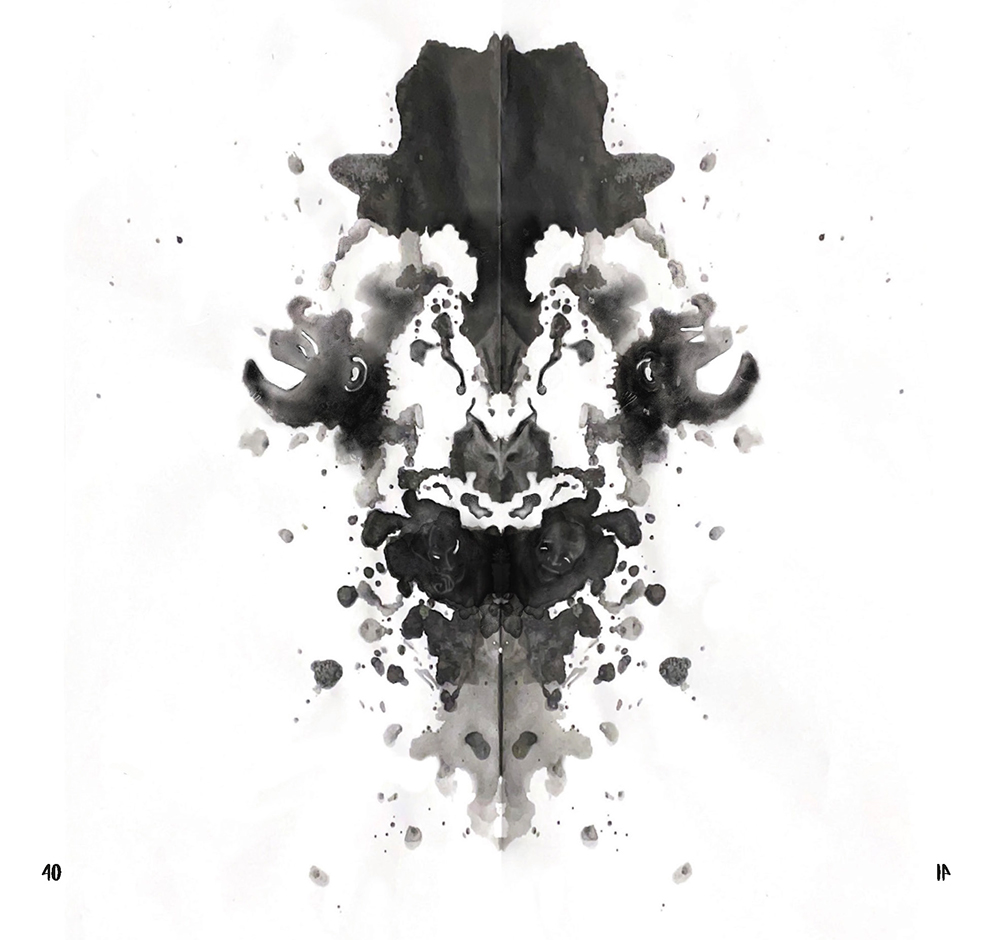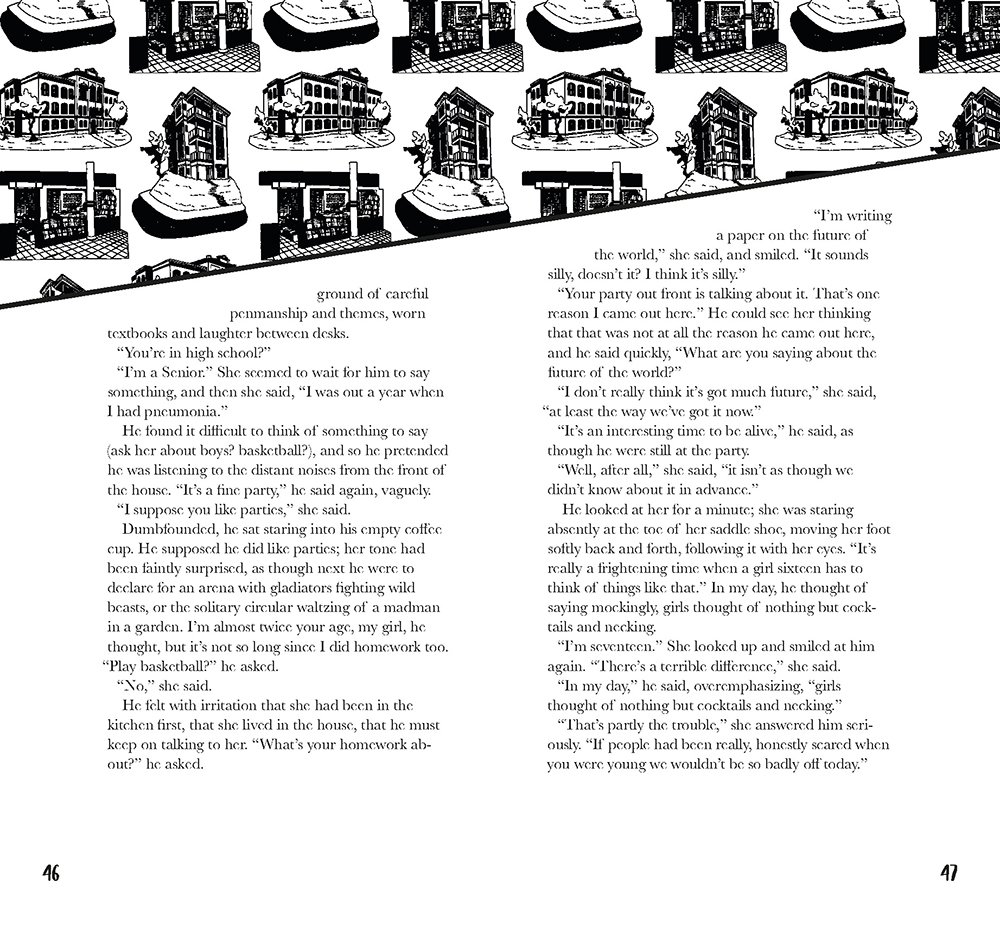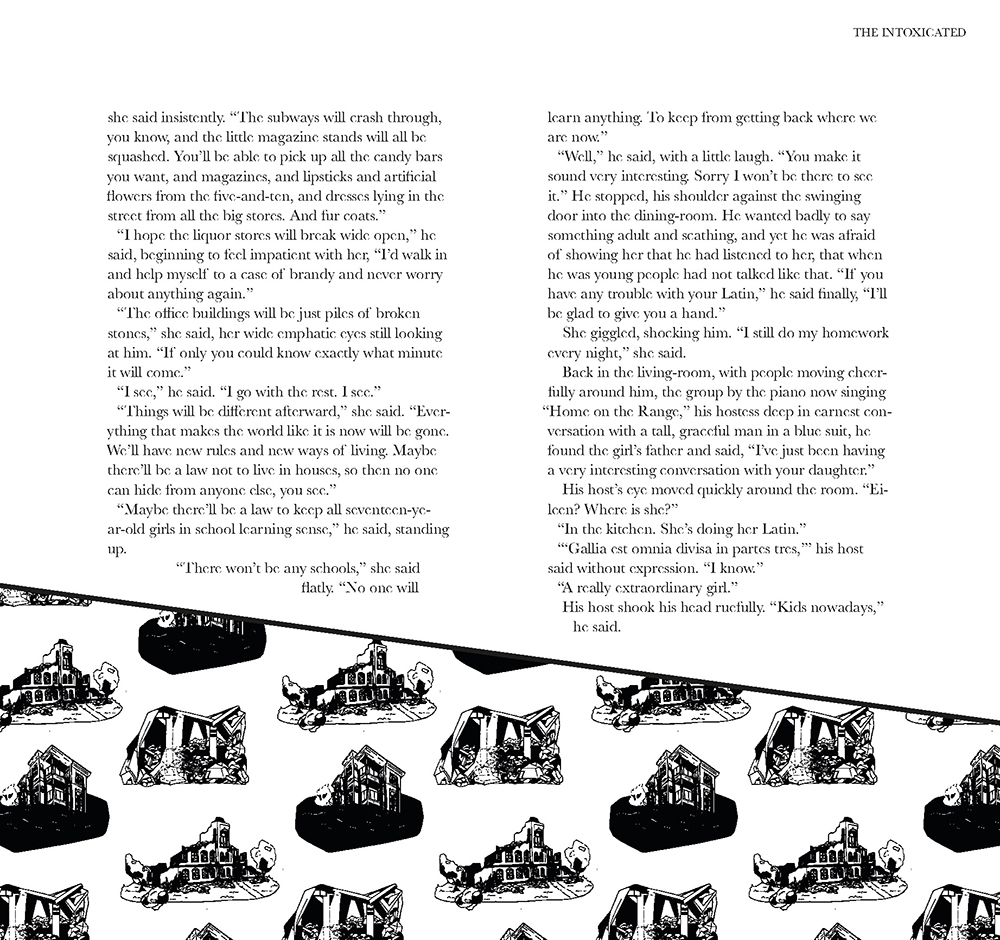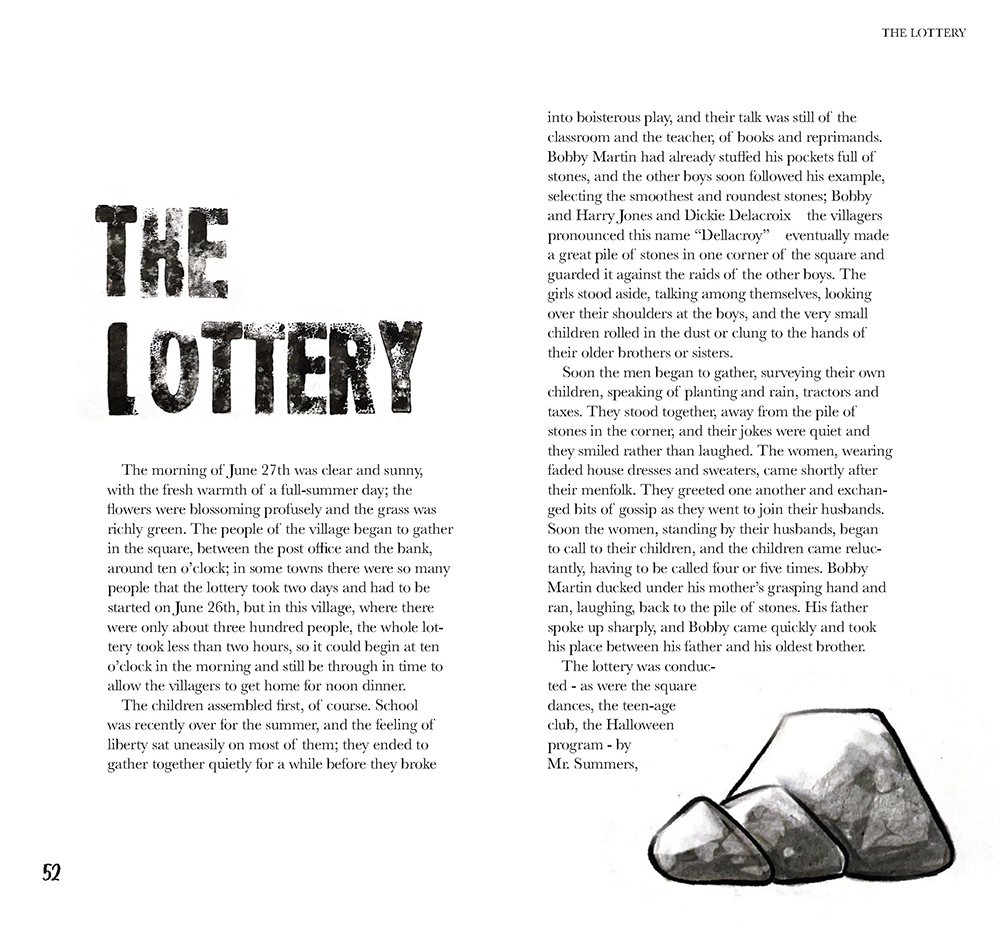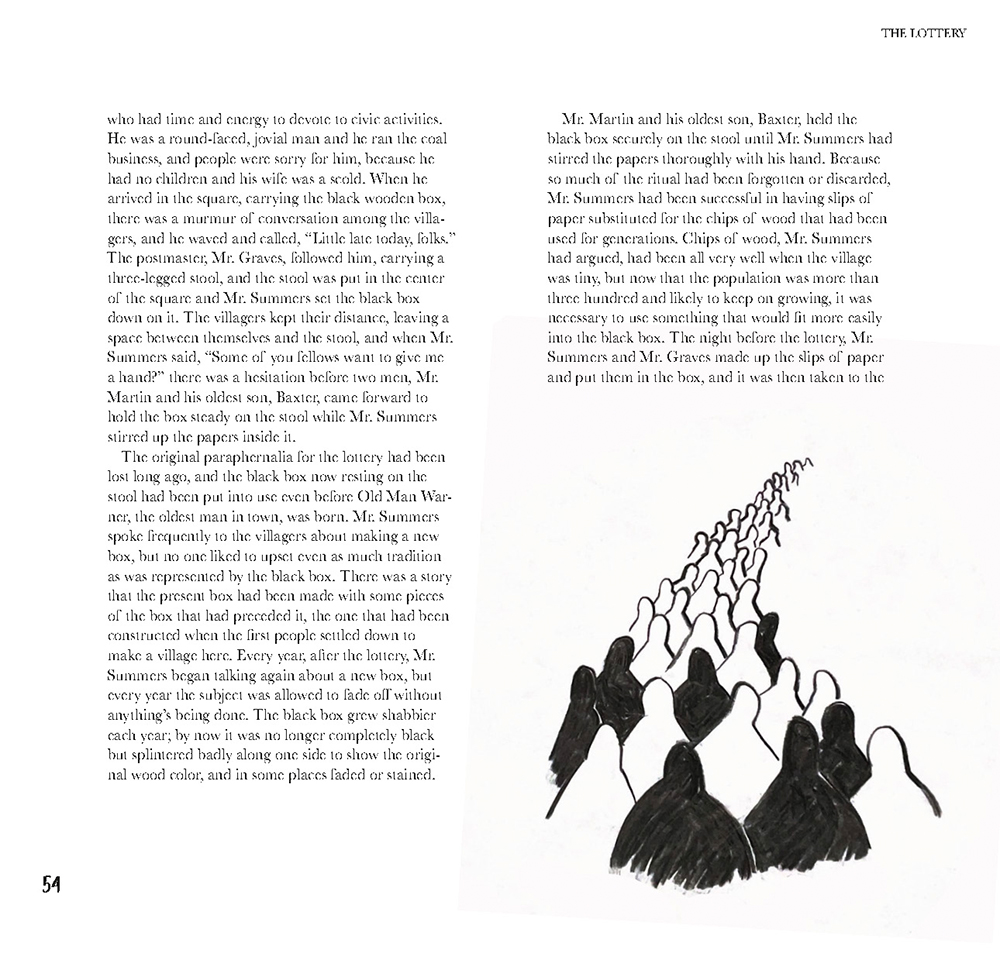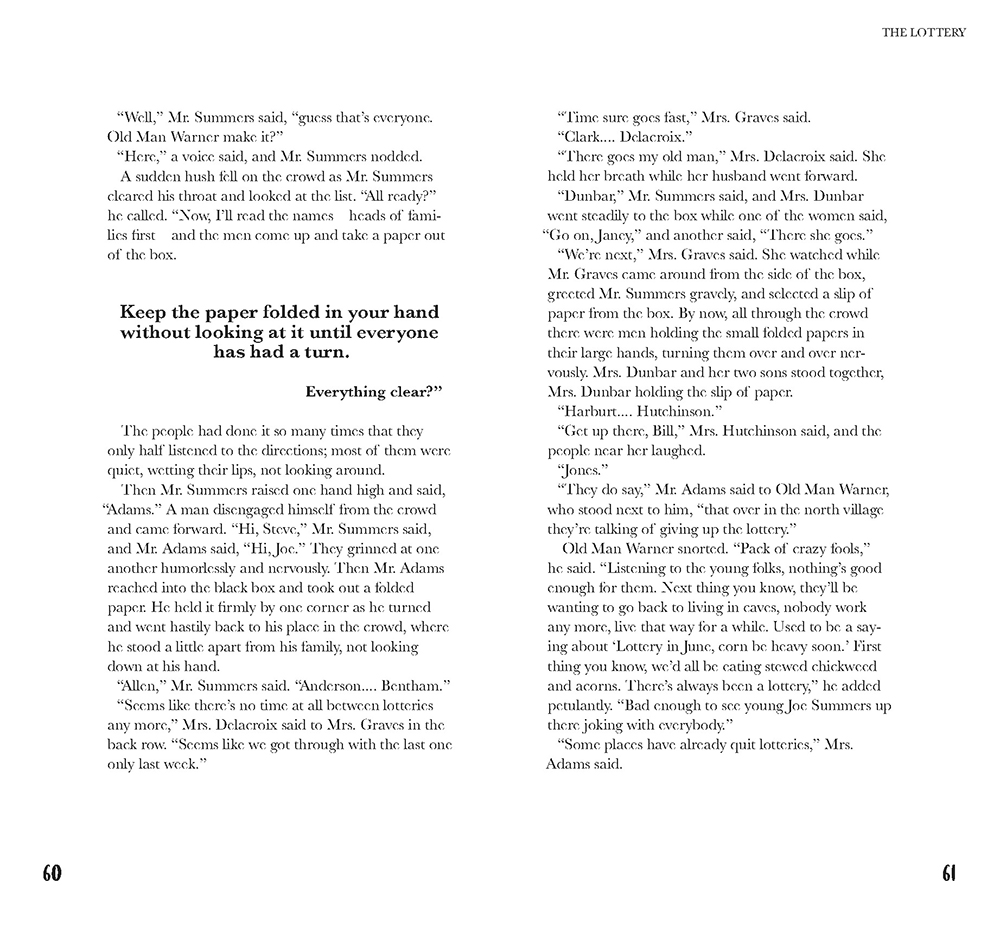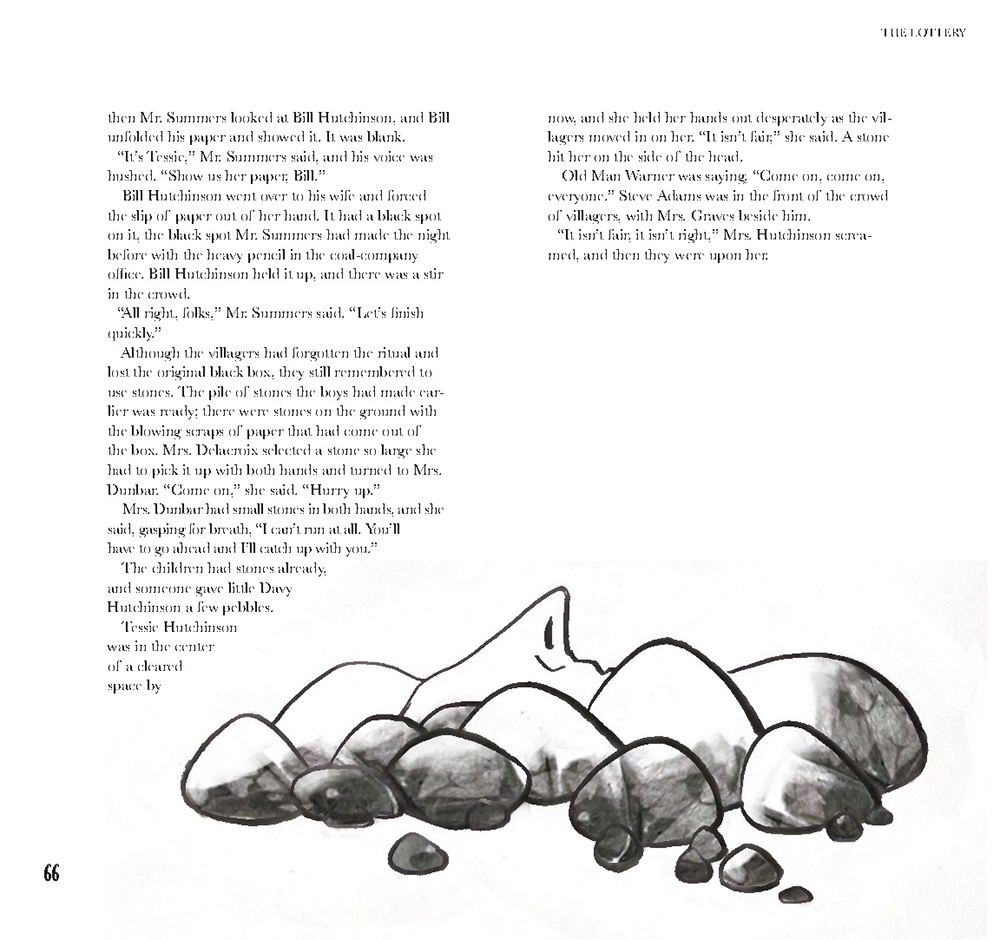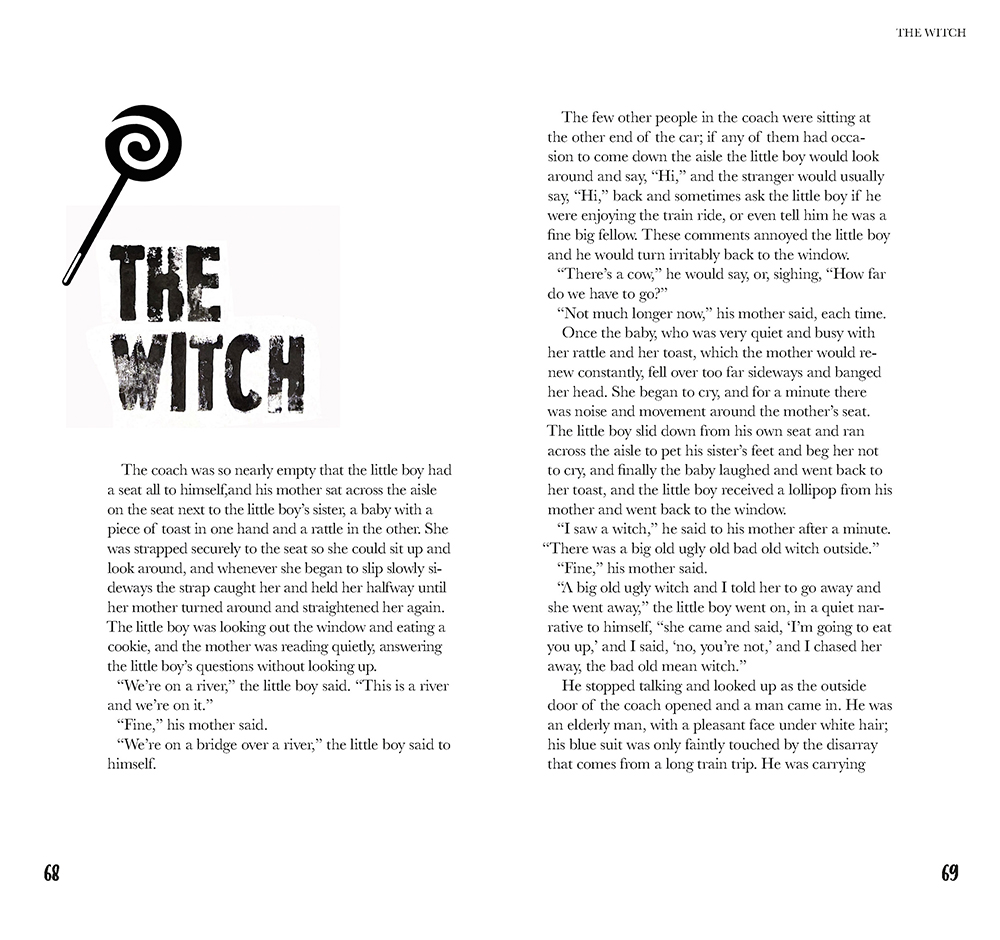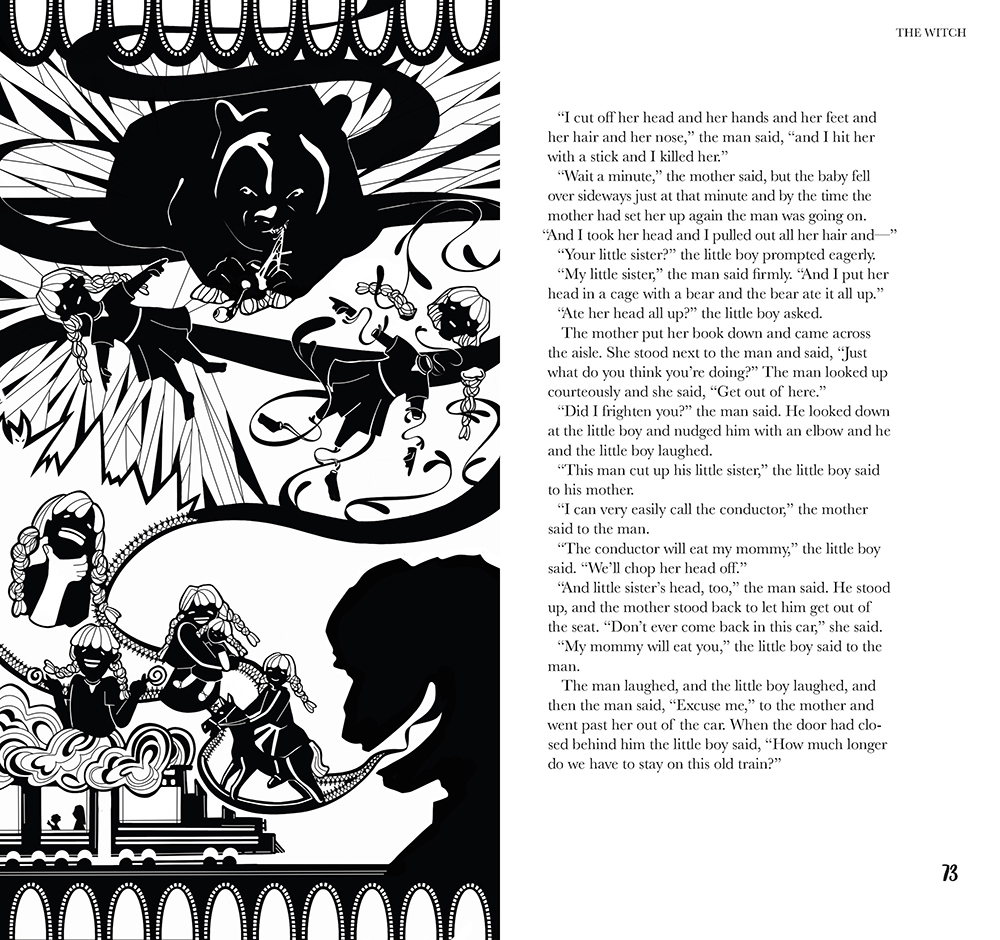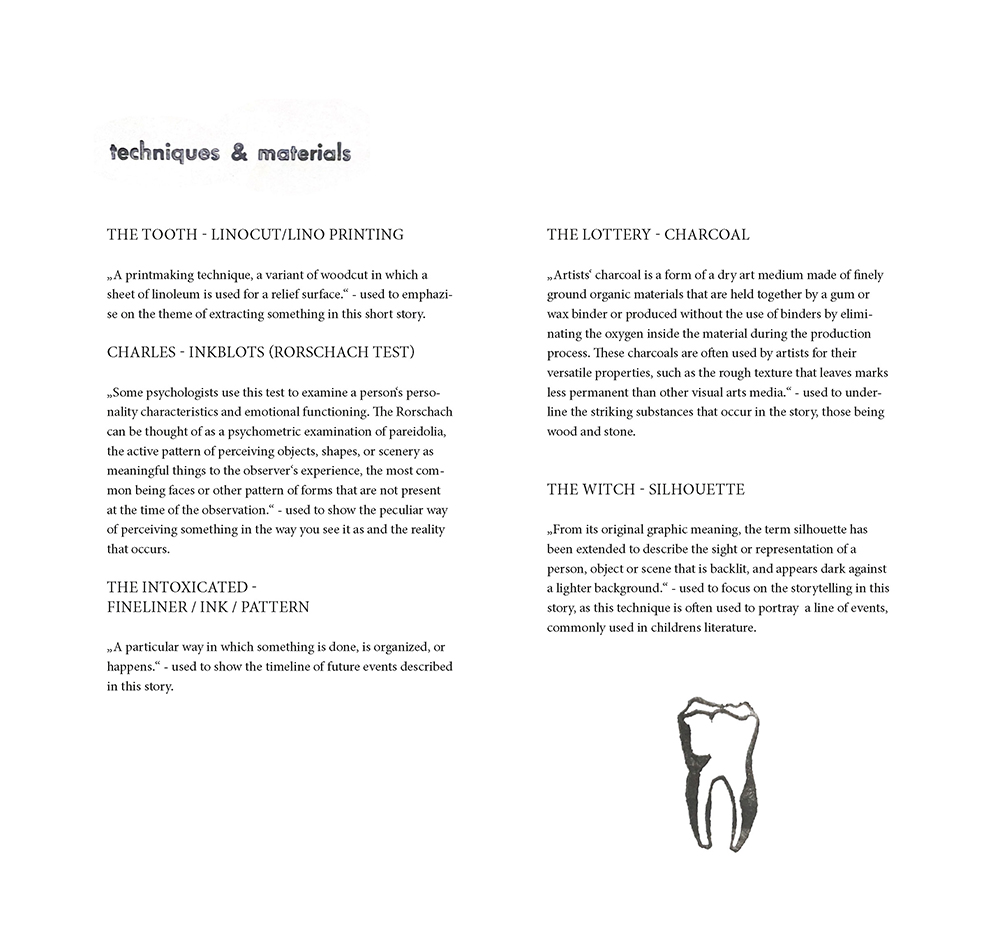 The Tooth
Shown here are excerpts from an illustrated version of the short story collection 'The Tooth' by Shirley Jackson.
Five short stories were fully illustrated and a cover was designed.
The illustrations were created by using different techniques such as linocut, ink, charcoal and cutouts, then scanned and digitally edited via Procreate and Photoshop. The layout was done in InDesign.