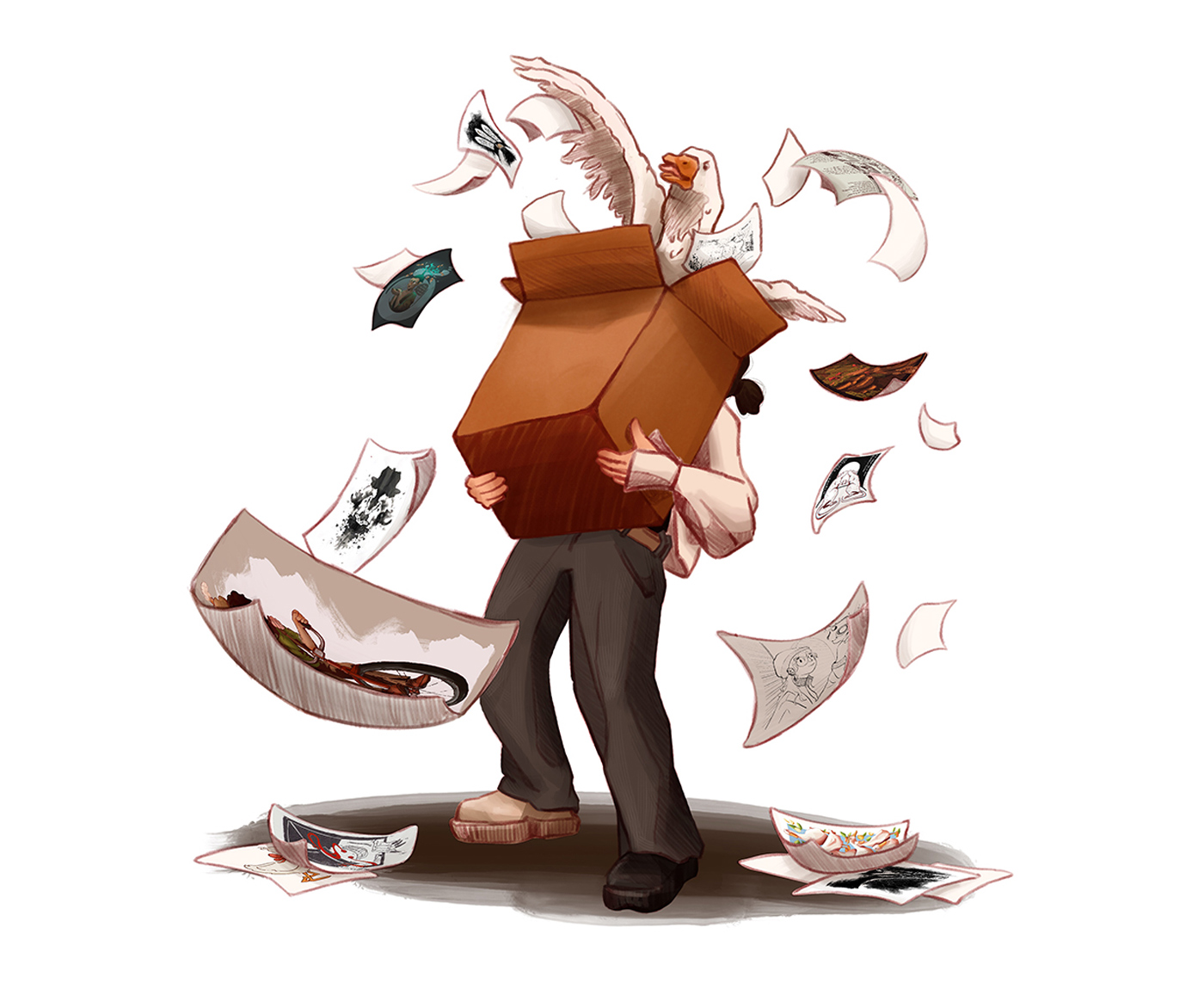 Moin!
I'm Theda
going by the name pebs.pective.
A northern german native who has a special place in their heart for books, dogs, geese and creating art regarding those things but not limited to.
After three years of intense art school, I'm now finding my place as a freelance illustrator.
In my way of work, I try to focus on the difference that lighting and atmosphere can make.
My studio is located near the Baltic Sea, Germany.
Download Curriculum Vitae